Now providing service to / from Concert and Sports Venues in the Detroit Area – contact us for details!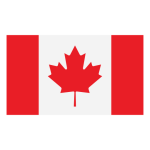 Detroit Metro Shuttle Service Inc. provides transportation services between Sarnia and Detroit Metropolitan, London and Toronto Pearson International Airports.
Premier, Professional Shuttle Service
We offer door to door pick up in Sarnia and the surrounding areas and our drivers have Nexus Cards where valid for fast tracking border backlogs. Upon arrival in Detroit, London or Toronto Airports, there is a vehicle waiting outside the baggage claim room for your convenience offering prompt service with no delays.
Detroit Metro Shuttle Service Inc. was established in Sarnia, Ontario in 2008. Our goal has always been to provide a safe, reliable and cost effective transportation solution to the residents of Sarnia-Lambton. Detroit Metro Shuttle Service has provided a critical link for workers and individuals travelling to and from locations world-wide to Detroit, Toronto & London airports connecting these individuals to Sarnia's corporate and industrial industries, tourism, commerce and cultural sectors. We have a solution for every traveller!
Our business has grown over the years and we have become well known for our reliability, our friendly personal service and our premiere transportation experience.
We service the transportation needs of some of Canada's largest corporations, the health care industry, crew transportation services and the individual vacation traveller.
When it comes to your travel and transportation needs, we have a solution for you.
Detroit Metro Shuttle Service Inc. is a family owned, Canadian company based out of Sarnia Ontario. We operate 24/7, 365 days a year. We are commercially insured, all drivers are Nexus card holders. Your arrival and departure flights are monitored by our dispatch and our team of professional drivers. Our vehicles are all late model vehicles featuring Lexus SUV's and Honda Odyssey Vans. We can accommodate large groups, small groups and the individual traveller. Give us the opportunity to create a transportation solution to meet and exceeds your needs.
Support local and trust your travel needs to Detroit Metro Shuttle Service Inc.
The following are our prices based on a one way fare with bridge tolls included:
Up to 2 Passengers
$209.00
Up to 2 Passengers
$209.00
Up to 2 Passengers
$199.00 (+ HST)
Up to 7 Passengers / Vehicle
$375.00 (+ HST)
Between Sarnia & Hamilton
Up to 7 Passengers / Vehicle
$280.00 (+ HST)
(an additional $30 charge will be added to any pickup/delivery to surrounding areas outside of Sarnia)
Pickups after 11:00 PM and Before 5:00 AM are subject to a surcharge. Additional fees for wait time or additional stops may apply. Please inquire for details.
Please contact us for pricing on locations not listed above
100% Satisfaction Guarantee
Detroit Metro Shuttle Service Inc. is committed to providing the very best shuttle service in Sarnia to every one of our customers. We strive to exceed your expectations every time — right down to the last detail.
Flexible Payment Options
We accept pre-payment with major credit cards or pay in person with cash, credit or debit cards.

12+ Years Experience
Detroit Metro Shuttle Service Inc has been safely and consistently delivering the best of service since 2008.
A Team of Professionals
Our fleet of commercially insured, regulated shuttles is operated by the best professionally-trained chauffeurs in Sarnia.
Frequently Asked Questions
Do your drivers carry Nexus for crossing the border?
Yes, all of our drivers carry Nexus cards, making your trip across the border that much faster!
Do you have adequate insurance?
Absolutely! We are commercially insured for our clients protection.
How about Covid-19, do you use the appropriate personal protective equipment?
Definitely. We follow all provincial and local guidelines as required. Our vehicles are rigorously cleaned and disinfected before and after each trip.
How will you know if my plane has landed and where will I meet you at the airport?
Our drivers and dispatch track your flight. We know the minute your plane has landed and will communicate with you to coordinate a smooth pickup at the airport. This includes delayed flights. We wont leave without you!
Trips for out of town medical appointments. Will your driver assist me into the hospital or to the doctors office?
Definitely. If required, we will assist you directly to an employee of the facility you are attending.
I need to get to the airport ASAP. Is your company able to take last minute bookings?
Most definitely! Detroit Metro Shuttle Service is available 24 hours a day, seven days a week, 365 days a year. We are more than happy to assist you with your urgent last minute travel.